Triple strand of Big Island Maile and Orchid
One of Lin's Lei Stands most prized leis combined with the namesake of the Orchid Isle
Fresh flora locally grown on the Big Island
6′ in length
Thick, full, and beautiful
Incredible scents
If you want a lei to show that you care a tremendous amount, look no further than Maile and Orchid.  This lei is the embodiment of rich, exotic fragrance, and is one of the most special combinations offered by Lin's Lei Stand. This lei features the rarest fauna available on the Big Island of Hawaii: majestic Big Island Maile and beautiful Dendrobium Orchids. Maile and Orchid leis are freshly made, so please be sure to call us and place an order ahead of time to guarantee availability!
Read more about the maile plant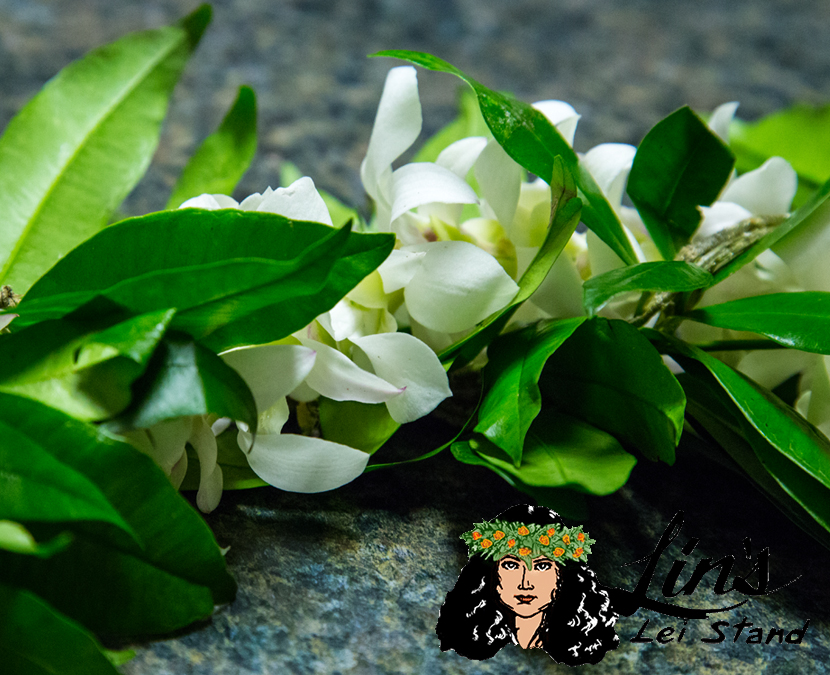 Dendrobium is a genus of orchid that grows well in tropical climates, and especially in the Pacific. These are hardy orchids that flourish in the summer, and become less frequent in the wintertime. They tend to have a mild, sweet scent, and remain pliable if properly hydrated. Dendrobiums make great houseplants, and their flowers make attractive leis. The Dendrobium orchids that we use in our leis come from local flower nurseries in Puna and Kaʻu.
---
Care for your lei:
Place in a plastic bag and float it in water until needed